A creative spin-off of Tecnotelai, UNICA is a brand dedicated to the art of furnishing. UNICA places the artistic processing of glass, precious metals, and semi-precious stones at the center of our designers with an important source of inspiration – nature. Each piece created by UNICA is a piece of art that elevates its environment. Our 100% Made in Italy commitment allows our furnishings to combine artistic craftsmanship with the skills of internationally famous designers. Embracing the uniqueness of nature, UNICA never offers replicas of our products. Exemplifying high craftsmanship and Italian design, UNICA's one-of-a-kind pieces can be found throughout the world from New York to Paris, Venice to St. Petersburg, and Beijing to Tokyo.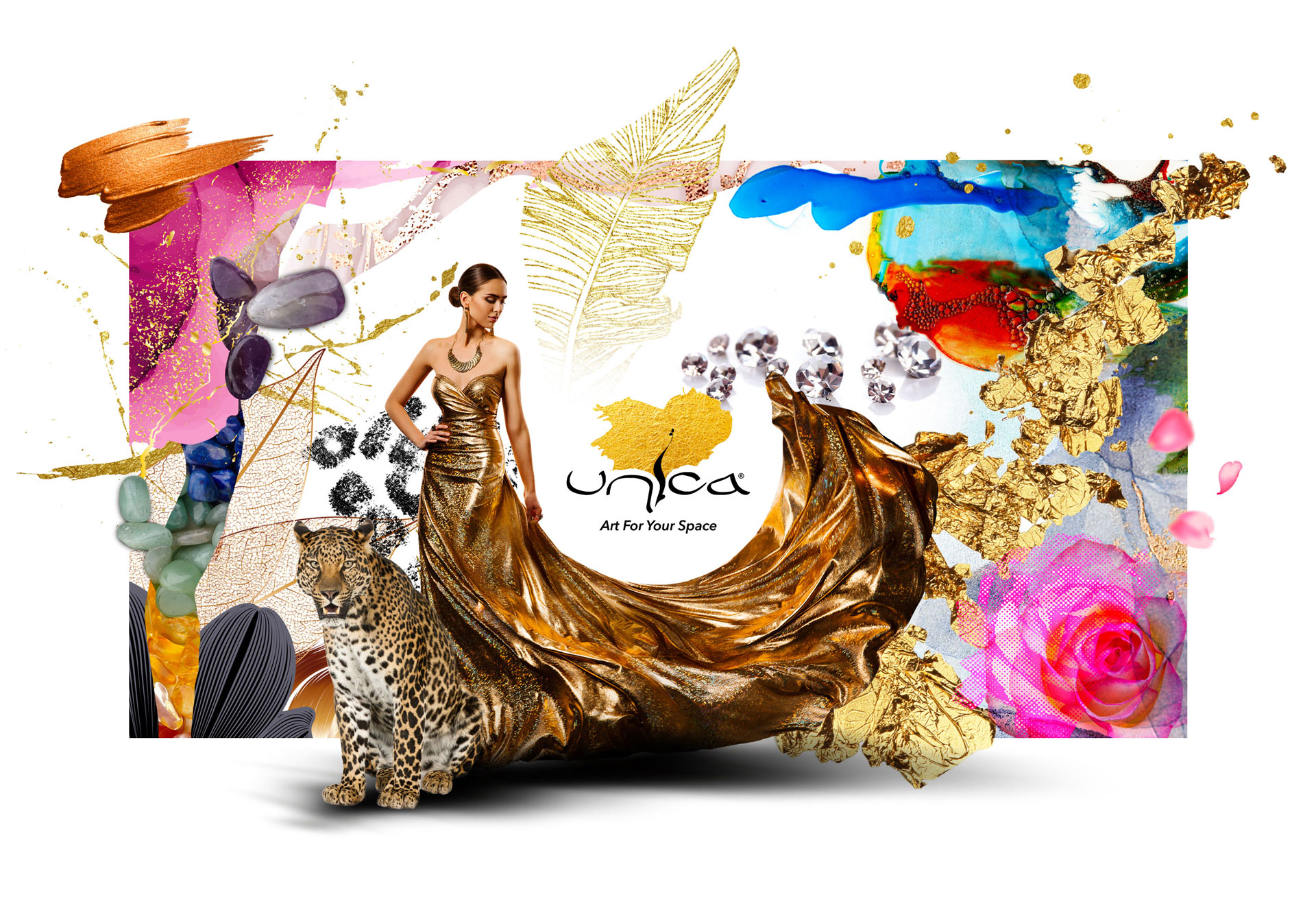 Italian design is a standard throughout the entire world, priding itself on the creation of original objects formed by skilled craftsmen.
UNICA uses the best of the best in sustainable materials such as glass, wood, stainless steel, natural stones, Swarovski crystals, and precious metals.  Combined, these distinct materials enhance any environment.
UNICA's concepts are based on emotion– the excitement to see, experience, and touch artisanal objects. Our pieces are thought-provoking, capturing attention and evoking emotions.
These are only a few of the elements that characterize UNICA's craftsmanship, maintaining the gold-standard of Made in Italy quality on an international scale.
Each UNICA piece is a mastermind from the company's team of skilled designers. Drawing inspiration from travels and faraway lands, UNICA artists begin their designs from mood boards filled with emotions.
Transforming these stories into poetic creations, Silvia Mazzolini, creator of UNICA, together with unconventional artists such as Monica Serra, go beyond the rules of classic design and offer a hint of fantasy in every creation.
This gave rise to the Trilli Effect, a symbol in many UNICA works, marked by golden dust, precious sparkles, Swarovski crystals, and natural stones.
FABRIZIO ROCCHI
Art Director
FRANCESCO PASOTTI
Marketing
ALESSANDRO FATTORI
Export Manager
Unica proposes to bring the Made in Italy excellence, our craftsmanship and our culture to the entire world. To give an emotion to all those who have the fortune of living in spaces where UNICA is present through its products.
Vanessa Stella / CEO
Prestigious Hotel Chains – Michelin Star Restaurants – Exclusive Spas – Prestigious Villas – Luxury Environments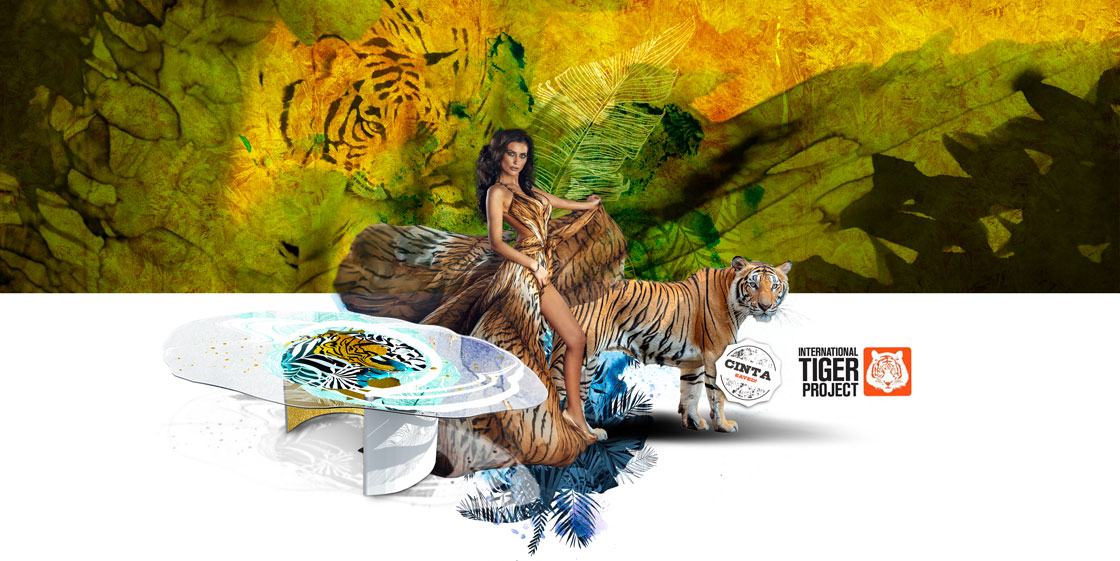 Our company is committed to treating the people who work for us and the environment with respect and generosity. We are aware that there has never been a more decisive moment to understand how human beings are affecting the planet. UNICA is active in safeguarding a healthy and thriving planet. We take concrete daily actions to reduce our impact on the environment, from replacing plastic containers with reusable bottles to microfiltration of water, to efficient use of electricity in the workplace through LED lighting, which allows save almost 60% of consumption.
UNICA is linked to the protection of wildlife. We wanted to make a symbolic, but at the same time concrete and convincing gesture to protect the rainforest, habitat of the Sumatran tigers. In support of the International Tiger Project we have adopted a tiger, Cinta, in an effort to safeguard this small but critical population of wild Sumatran tigers by actively protecting their habitat from poachers and logging.
Cinta means "love" in Indonesian and love is at the center of UNICA's vision.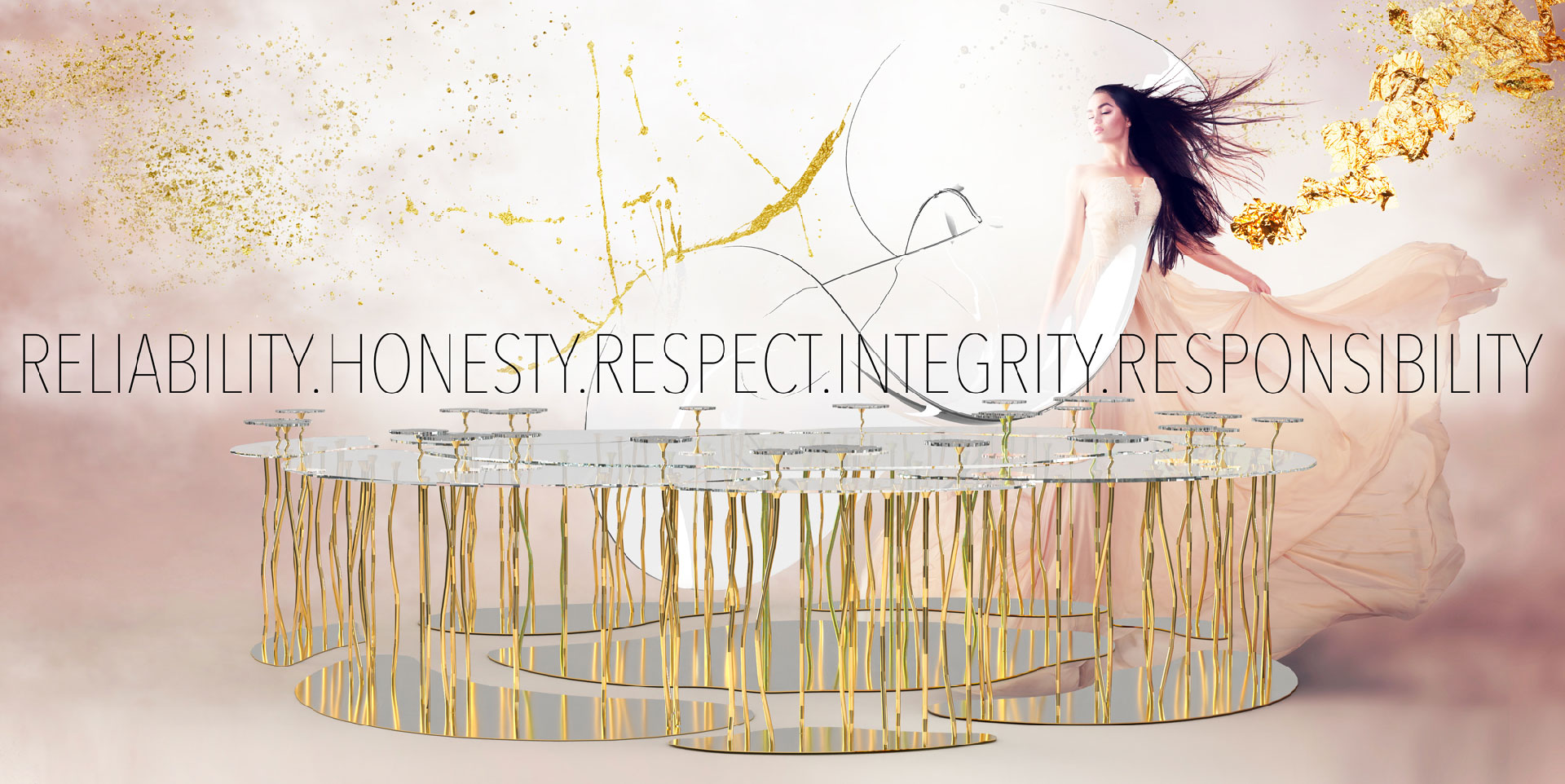 For UNICA, doing business means doing it responsibly because we are aware that all our choices, our decisions, our daily actions involve our collaborators, our customers, our suppliers and the territory in which we operate.
Reliability, Honesty, Respect, Integrity and Responsibility are essential values that we have been committed to transferring to the territory that hosts us.
Unica has decided to elect glass as the undisputed protagonist of all its creations because it is a material whose work places Italy as the undisputed protagonist in the world for thousands of years. A material that since ancient times is considered a symbol of purity, lightness and has been used in all cultures and historical periods.
All processes support the activities of small local artisans, safeguarding ancient crafts and traditional realities of our region.